The Great Hard Solder Challenge

The Challenge

Can only hard solder be used for complex multi piece, multi solder joint piece. Can every thing hang together!

OR

Is in necessary to use multi grades of solder: Hard, Medium, and Easy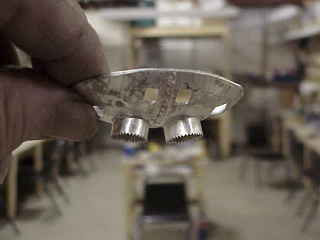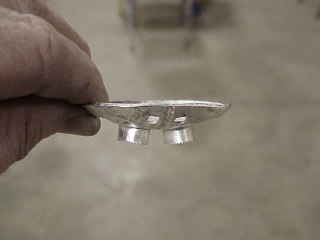 First Challenge

"Solder on two bezels on to a domed piece."

This was a challenge from an Austin Proffesor of Art

No problem, bezels are soldered with hard solder  then solder on to base plate with hard solder. A lot was use to show that the bezels would still not move. Of course the soldered was placed inside the bezels, so I do not care how much I used. The only one that will ever see how much is in there is me or another silversmith.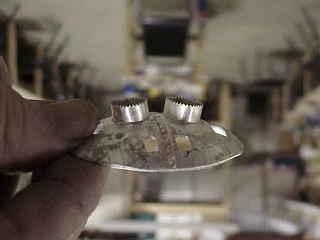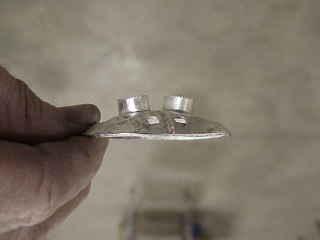 Oops, these photos show the piece up side down!

Here they are as they were soldered!

But that is no real test, the REAL TEST is what they are solder on to!

The domed base plate is  actually 46 pieces of 14 gauge square wires solder together,

to make a sheet about the equivelant of a 14 gauge sheet.

Below is the whole story!!!!!!!!!!!!!

The Real Challenge!



Click below to go to the actual challenge beginning with step one!